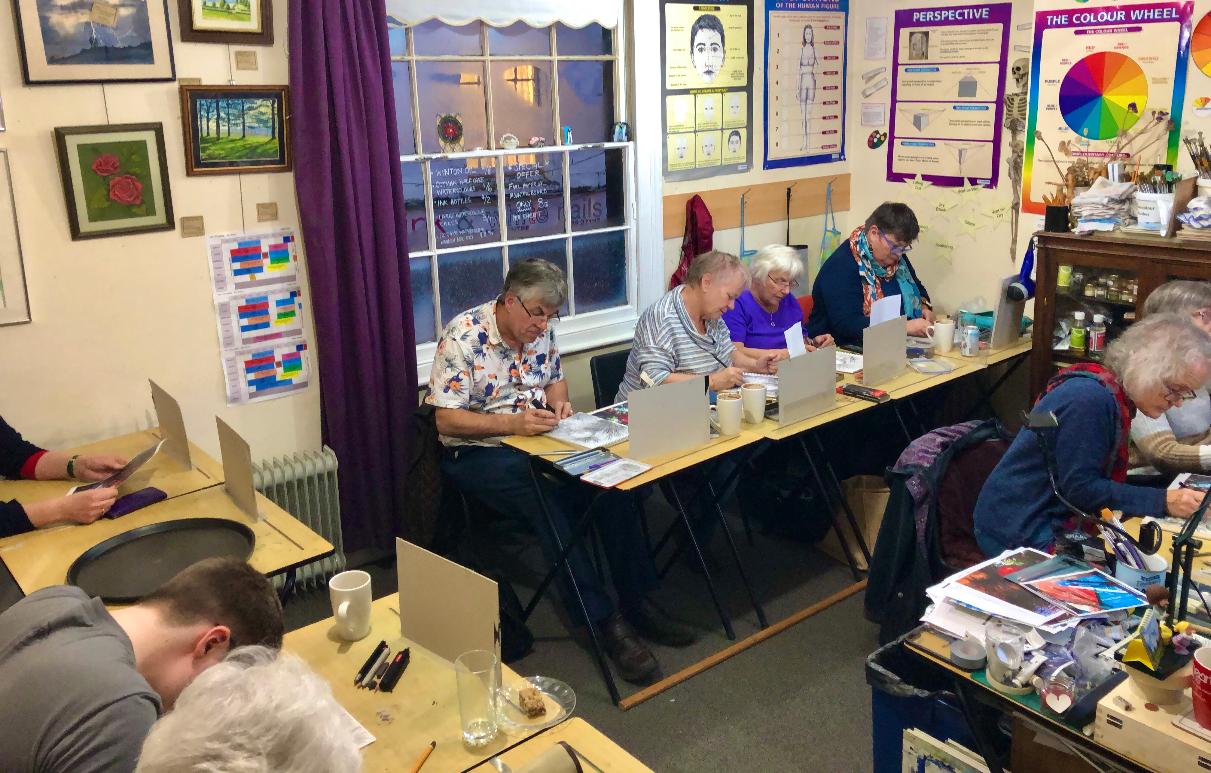 I run a whole host of workshops both in real life and online, from my North Oxfordshire studio and shop. I cover drawing, watercolour, acrylics, oil, gouache, calligraphy, and art history. All practical lesson are step by step, supporting you all the way. Whilst fun, there is an air of calm in the classroom, as Barry adopts a mindful teaching style, to help you escape a busy life and busy mind.
I believe the best way to learn art is by demonstration - I allow you to see everything I paint, and talk you through everything I am doing with a HD camera enabling me to zoom in on certain techniques.
I cover a broad range of subjects, and am interested in teaching and passing on technique - the style comes from you!
Online classes are just £7 per session, and access is through a private YouTube livestream. I now have students from all across the globe joining in a friendly sessions.
You can take a look at my in store classes via my shop's website here
If you cannot join live either in person, or online, I have hundreds of full length class recordings avaiable at artstreamclub.com for £4.99 per lesson - no lengthy downloads - just arty fun via a link of the recording.
Below you can now book for my ONLINE live art lessons: